The past few months have been somewhat of a whirlwind for most of us, with canceled plans, delayed schedules, and social distanced everything. It seems that sanitizers and face masks have trumped car keys and wallets as essentials. Our routine has been disrupted and flipped upside down and the theatre and arts sector has been hit the hardest. Concerts, theatre productions, and festivals have all taken the hit.
One festival, in particular, got our attention. 
Erin Gilbey co-founder of Windswept Workshops applied for Fuel funding in order to help produce a festival. She and her best friend Gaby sparked a friendship during their English and Creative writing course at the University of Birmingham and together they have been creatively a perfect storm.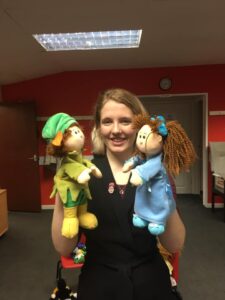 They founded Windswept Workshops in order to run performing arts workshops for all ages in the Birmingham community. Erin and Gaby established Windswept because they wanted to tap into the creativity of the Birmingham community and to make the arts a more accessible part of everyday life.
The Festival of Dreams was set to be a one-day event with different crafts activities like junk puppets and different features that would transform Highbury Park into a whimsical dream-like environment. Hence the name 'Festival of Dreams'. The event was unfortunately postponed form it's initial date months ago due to the pandemic, which left the event in a state of limbo. The wait is finally over for this team because on September 13th the festival will be a week-long extravaganza.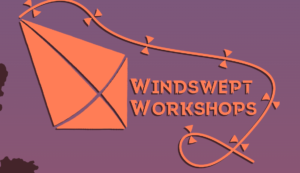 What is it like working with your best friend?
Gaby admitted that working with Erin was easy and they "hadn't come into any barriers and work well together because we communicate effectively with each other. If we ever disagree on anything we want to do, we simply talk it out." It's clear that the pair of creatives have figured out a way of remaining friends and creatively collaborating. Gaby went on to share about the moments in university where they'd visit each other's student accommodation at 5 am to get some writing done.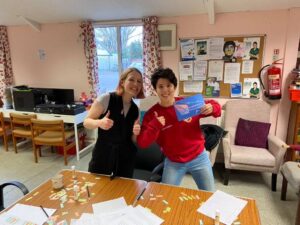 Why they create a festival and what can you expect?
The festival was Erin's brainchild and has developed into what it is today- a celebration of creativity at the heart of the Birmingham community: it will include a community poetry display, a diversity exhibition of portraits and personal heritage stories, and a socially distanced storytelling activity. The artwork will have come from their project, 'theatre in a box project' with attendees being able to contribute further artwork and poetry. There will also be speakers hidden in the trees as you walk in the gardens.
How are they implementing the social distancing guidelines in their favour?
They used a set of different mediums to engage a wider sector of the local community, by doing this they hope to engage their audiences and keep them moving in different areas of the gardens, allowing people to socially distance and enjoy the dreamlike world that has been created.
At the heart of it all, Erin and Gaby just two friends who want to celebrate the diversity of the community around them, make the arts accessible due to the disproportionate representation in the arts sector/industry. Providing a place where people can have their art on display and for it to be celebrated, which will hopefully create an arts community that is made up of people of different social-economic backgrounds.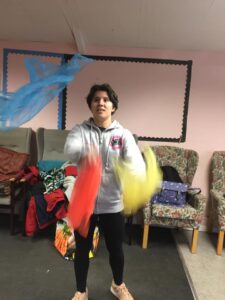 With a global pandemic, it may have seemed like all hope is lost and their goal to create an event that was dreamlike was lost in the whirlpool of a global pandemic. Their drive regardless of the global obstacles ensured their success and fulfillment of such a pivotal event that was a response to the lack of access to affordable workshops and adults who have fewer opportunities for the arts post-education. Erin and Gaby are a force to be reckoned with and this will not be the last time you hear of Windswept Workshops.